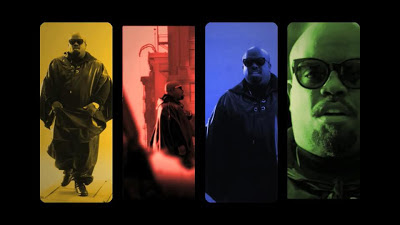 Cee Lo Green
has released the video for his new single,
"Only You"
ft.
Lauriana Mae
.
The song is the lead track from Green's forthcoming fourth album,
"Everybody's Brother."
The
Ethan Lader
-directed clip features rising singer Lauriana Mae as Green's duet partner. The visual shows the two walking around a swirly city that's folding in on itself, like a less scary Inception.
Wednesday night, Green launched his Las Vegas show,
"Loberace,"
at the Planet Hollywood Resort & Casino.
The residency was originally schedule to launch last August, but Cee Lo was forced to postpone the show due to a scheduling conflict with his work on NBC's The Voice.
Cee Lo Green
See also:
Cee Lo Green performs Christmas song on Ellen
Shakira, Usher to replace Christina Aguilera & Cee Lo Green on The Voice
Cee Lo Green to release Christmas album
Cee Lo Green postpones Las Vegas residency
Cee Lo Green announces Las Vegas residency
Cee Lo Green writing his memoirs
VIDEO: Madonna rocks the Super Bowl
RUMOR: Cee Lo Green to join Madonna at Super Bowl