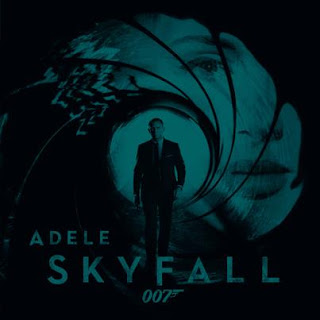 UK tabloid
The Sun
is reporting that Adele has signed on to sing the theme to the next film in the James Bond franchise.
Last week, the "Skyfall theme" landed 24-year-old Adele an Oscar — the first in 47 years of Bond films — to go alongside her Brit Award and Golden Globe gong.
"Producers are thrilled by how well the song has been received and hope Adele's presence on the next film will replicate that success," according to a source. "They want her to become as synonymous with Bond as Dame Shirley."
Welsh legend Shirley, 76, had Bond hits with Goldfinger (1964), Diamonds Are Forever (1972) and Moonraker (1979). But none won awards or sold as many as "Skyfall"'s three million copies worldwide.
"Skyfall" was the first Bond theme nominated for an Oscar in over three decades.
Adele
See also:
VIDEO: Adele performs and wins at the Oscars
Adele to perform Skyfall at the Academy Awards
Adele's Skyfall wins Golden Globe for Best Original Song
Adele has best-selling U.S. album two years in a row
Adele tops Forbes list of brightest music stars under 30
Adele's 21 hits 10 million in US sales
Adele tops the popmusiclife Pop 10
Adele gives birth to baby boy
Adele premieres new James Bond theme song Skyfall
Adele to premiere James Bond theme song Skyfall this week
Adele denies wedding reports
Adele congratulates British rowers on winning Olympic gold
Adele pregnant with first child
Adele song wakes 7-year old girl from coma
Adele will release new music this year
Adele bumped from top spot on US charts
Adele scores week 23 at top of US charts
Adele song sets digital record
Adele scores longest-running US #1 since Purple Rain
Adele tops UK album charts following Brit Awards
Adele sells 730,000 copies last week to stay at US #1
VIDEO: Adele wins big at Brit Awards
Adele tops the popmusiclife Pop 10
Adele still shocked by Grammy wins, headed into the studio
Adele tops US charts for 20th week
VIDEO: Adele sings a capella version of Rolling In The Deep
VIDEO: Adele on 60 Minutes preview
Adele scores 19th week at US #1
Adele holds on to US #1 for 18th week
Adele confirms Grammy performance
Adele: Longest US #1 album streak in almost 20 years
VIRAL VIDEO: The world covers Adele's Rolling In The Deep
Adele's '21' hits 16th week at top of U.S. charts
Adele defends boyfriend
Adele helps Pop albums outsell Rock in the UK