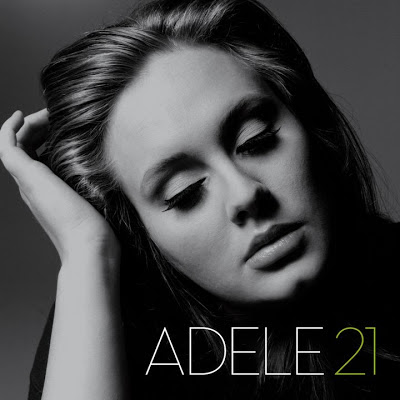 Adele
tops financial magazine
Forbes
new list of brightest music stars under 30.
"In sum they represent the entrepreneurial, creative and intellectual best of their generation," writes the magazine. "Individually, they are surprising, engaging, and hard working."
Adele
is highlighted for the 23 million copies she's sold to date of her
"21"
album, which features hits like
"Someone Like You"
and
"Rolling In The Deep."
Swedish DJ
Avicci
landed in second spot, with
Justin Bieber
coming in at number three.
Read more at
Forbes
here
.
Adele
's most recent release was the single,
"Skyfall,"
the theme to the latest James Bond film.
Forbes' '30 Under 30' music list:
01. Adele
02. Avicci
03. Justin Bieber
04. Benny Bianco
05. Drake
06. Daniel Ek
07. Lady Gaga
08. Skylar Grey
09. Calvin Harris
10. Matt Jones - Crowdsurge
11. Ke$ha
12. Wiz Khalifa
13. Adam Kluger
14. Kendrick Lamar
15. Mahbod Moghadam, Ilan Zechory, Tom Lehman - Rap Genius
16. Bruno Mars
17. Mac Miller
18. Marcus Mumford
19. Frank Ocean
20. One Direction
21. Katy Perry
22. Delta Rae
23. Rihanna
24. Elias Roman, Peter Asbill, Elliott Breece, Eric Davich - Songza
25. James "J" Sider - BandPage
26. Skrillex
27. Taylor Swift
28. Sam Tarantino and Josh Greenberg - Grooveshark
29. Alex White - Next Big Sound
30. Sara Winter - Dr. Our Marketing, Messina Group/AEG Live
Adele
See also:
Adele's 21 hits 10 million in US sales
Adele tops the popmusiclife Pop 10
Adele gives birth to baby boy
Adele premieres new James Bond theme song Skyfall
Adele to premiere James Bond theme song Skyfall this week
Adele denies wedding reports
Adele congratulates British rowers on winning Olympic gold
Adele pregnant with first child
Adele song wakes 7-year old girl from coma
Adele will release new music this year
Adele bumped from top spot on US charts
Adele scores week 23 at top of US charts
Adele song sets digital record
Adele scores longest-running US #1 since Purple Rain
Adele tops UK album charts following Brit Awards
Adele sells 730,000 copies last week to stay at US #1
VIDEO: Adele wins big at Brit Awards
Adele tops the popmusiclife Pop 10
Adele still shocked by Grammy wins, headed into the studio
Adele tops US charts for 20th week
VIDEO: Adele sings a capella version of Rolling In The Deep
VIDEO: Adele on 60 Minutes preview
Adele scores 19th week at US #1
Adele holds on to US #1 for 18th week
Adele confirms Grammy performance
Adele: Longest US #1 album streak in almost 20 years
VIRAL VIDEO: The world covers Adele's Rolling In The Deep
Adele's '21' hits 16th week at top of U.S. charts
Adele defends boyfriend
Adele helps Pop albums outsell Rock in the UK