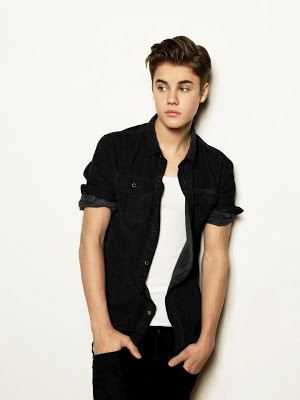 Justin Bieber
has made his fifth No. 1 debut at the top of the Billboard 200 chart with his new release
"Believe Acoustic."
Bieber's new release sold 211,000 copies in the United States its first week in stores, according to Nielsen SoundScan numbers.
This latest No. 1 gives Bieber a new record: he now becomec the first teenager to score 5 No. albums, topping
Miley Cyrus
who had a record of four No 1's while a teen.
The second place spot on the chart went to
Andrea Bocelli
, who sold 94,000 copies of his new album
"Passione."
Tegan and Sara
came in third with their new release,
"Heartthrob"
, which sold 49,000 copies, a new high for the duo.
Bieber will be seen on Saturday Night Live this weekend as both host and performer on the show.
Justin Bieber
See also:
Justin Bieber tops the popmusiclife Pop 10
Justin Bieber performs acoustic Boyfriend on Ellen
Did Justin Bieber grope fan at meet and greet?
Justin Bieber previews Believe Acoustic with live clip
Justin Bieber passes Lady Gaga as Twitter champ
Justin Bieber to host Saturday Night Live
Justin Bieber reveals unreleased tracks on Believe Acoustic
VIDEO: Justin Bieber performs on New Year's Rockin' Eve
Justin Bieber announces second leg of Believe tour
VIDEO: Justin Bieber performs at Victoria's Secret Fashion Show
VIDEO: Drake joins Justin Bieber in Toronto
Justin Bieber tops the popmusiclife Pop 10
Justin Bieber speechless over breakup with Selena Gomez
Justin Bieber throws up on stage on opening night of Believe tour
VIDEO: Justin Bieber performs on America's Got Talent finale
Justin Bieber to appear on The Simpsons
Justin Bieber tops the popmusiclife Pop 10
VIDEO: Justin Bieber holding online search for dancers
VIDEO: Justin Bieber – As Long As You Love Me
VIDEO: Justin Bieber previews As Long As You Love Me
Justin Bieber tops the popmusiclife Pop 10
Justin Bieber teases new video release
VIDEO: Justin Bieber rocks Teen Choice Awards
VIDEO: Justin Bieber performs on Australia's Got Talent finale
VIDEO: Justin Bieber's Rolling Stone cover shoot
VIDEO: Justin Bieber performs acoustic set in Germany
Justin Bieber tops US album charts
Justin Bieber tops UK album charts
Justin Bieber tops the popmusiclife Pop 10
VIDEO: Justin Bieber rocks Letterman
VIDEO: Justin Bieber rocks Today Show
AUDIO: Justin Bieber – Hear complete Believe album
AUDIO: Justin Bieber ft. Big Sean – As Long As You Love Me
Justin Bieber tops the popmusiclife Pop 10 for 2nd week
AUDIO: Justin Bieber ft. Ludacris - All Around The World