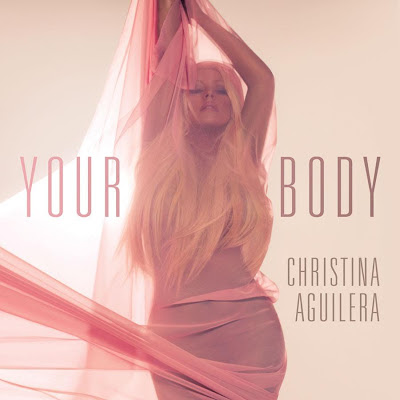 Christina Aguilera
has released a video for her new single,
"Your Body."
The track is the introduction to her forthcoming album,
"Lotus,"
which is due November 13.
Produced by
Max Martin
and
Shellback, "Your Body"
debuted at No. 34 on the Billboard Hot 100 after hitting the Web last week. The new video was directed by
Melina Matsoukas
.
Aguilera has been in the studio for the past year putting together the project, working with writers and producers such as
Alex Da Kid
and
Sia
; the effort also features collaboration with
Cee Lo Green
, Aguilera's co-star on NBC"s The Voice.
"This album is about self-expression and freedom,"
says Aguilera.
"There is a lot I have gone through personally over the past few years and this record represents a rebirth for me. The record is about freedom and getting back to the root of who I am and what I love to do."
Christina Aguilera
See also:
Lady Gaga raves about new Christina Aguilera single
Shakira, Usher to replace Christina Aguilera & Cee Lo Green on The Voice
Christina Aguilera teases Your Body video on The Voice
Christina Aguilera announces new album details
Christina Aguilera: New single due Friday, album this fall
Britney Spears & Christina Aguilera to appear at Madonna's L.A. concert
PHOTO: Christina Aguilera shooting new video
Green Day singer to mentor on The Voice
RUMOR: Christina Aguilera to release new single in August
Christina Aguilera tops the popmusiclife Pop 10 for 2nd week
Christina Aguilera tops the popmusiclife Pop 10
VIDEO: Christina Aguilera sings at Etta James' funeral
VIDEO: The Voice returns with Christina Aguilera, Cee Lo Green and more
VIDEO: Katy Perry spoofs Christina Aguilera on SNL