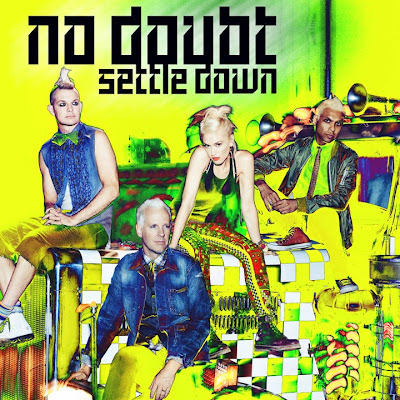 No Doubt
's new single,
"Settle Down,"
arrives July 16.
The song is the lead track from the band's forthcoming album,
"Push And Shove,"
which will be out on September 25.
No Doubt
will deliver the live debut of
"Settle Down"
on July 22 at Nickelodeon's Teen Choice Awards, which will be the band's first official performance since their reunion tour back in '09.
The group have posted a preview/trailer of the video for the song, which was directed by
Sophie Muller
.
No Doubt
See also:
Lady Gaga can't wait for new No Doubt album
VIDEO: No Doubt in the studio
VIDEO: No Doubt – Behind the scenes of Settle Down music video
No Doubt confirm new album title
VIDEO: In the studio with No Doubt