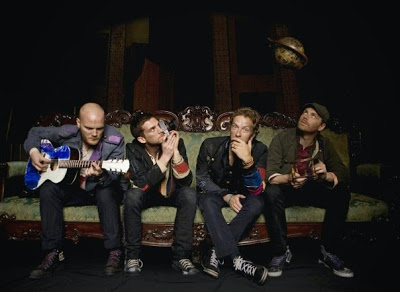 Coldplay
performed songs from their forthcoming album,
"Ghost Stories"
, on The Tonight Show starring Jimmy Fallon on Tuesday, and video from the program is available.
The band played the project's lead single,
"Magic"
, on the show and then did a web-exclusive performance of
"Always In My Head."
Due May 19 (May 20 in North America) and produced by
Jon Hopkins, "Ghost Stories"
is the band's sixth studio album and first since 2011's
"Mylo Xyloto."
The night before the release, the group returns to NBC for an hour-long special called
Coldplay: Ghost Stories
, which they describe as "an immersive blend of light and video, dramatic staging and an intimate world-premiere performance."
Coldplay
will then launch the record with a live concert on the day of release at UCLA's Royce Hall in Los Angeles.
See also:
Coldplay perform on Saturday Night Live
Coldplay release first single from new album Ghost Stories
Coldplay release Midnight video
Coldplay release lyric video for new single, Atlas