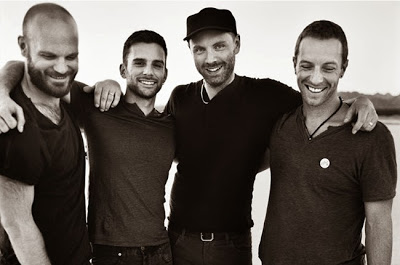 Coldplay
were the featured musical guests on Saturday Night Live this past weekend.
The band performed
"Magic"
and
"A Sky Full Of Stars"
, two tracks from the band's forthcoming album, "Ghost Stories."
Due May 19 (May 20 in North America) and produced by
Jon Hopkins, "Ghost Stories"
is the band's sixth studio album and first since 2011's
"Mylo Xyloto."
The night before the release, the group returns to NBC for an hour-long special called
Coldplay: Ghost Stories
, which they describe as "an immersive blend of light and video, dramatic staging and an intimate world-premiere performance."
See also:
Coldplay release first single from new album Ghost Stories
Coldplay release Midnight video
Coldplay release lyric video for new single, Atlas
Coldplay tops the popmusiclife Pop 10
Coldplay: New single featured on The Hunger Games: Catching Fire soundtrack