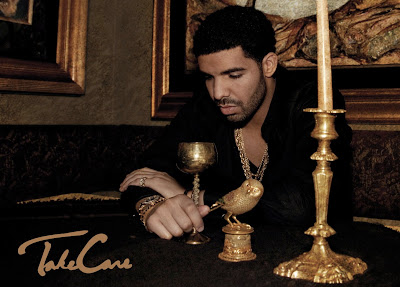 Drake
leads the list of new music releases in stores this week.
"Take Care"
is Drake's sophomore album, the follow-up to last year's million-plus selling,
"Thank Me Later."
The single,
"Headlines,"
is hanging in on the top 15 on Billboard's Hot 100, after more than a dozen weeks on the chart.
Other big releases this week include the
Glee Christmas Album (Volume 2)
, and new music from
Gym Class Heroes
and
Howie D.
MUSIC
Here's a look at some of the new music in stores this week - to check out all the new releases available, click
here (Amazon)
• Drake
–
Take Care [mp3]
Amazon
/
iTunes
• Drake
– Take Care [CD - Deluxe Edition]
Amazon
• Glee: The Music, The Christmas Album Volume 2 [mp3]
Amazon
/
iTunes
• Glee: The Music, The Christmas Album Volume 2 [CD]
Amazon
• Gym Class Heroes
–
The Papercut Chronicles II [mp3]
Amazon
/
iTunes
• Gym Class Heroes
– The Papercut Chronicles II [CD]
Amazon
• Howie D
- Back to Me [mp3]
Amazon
/
iTunes
• Howie D
- Back to Me [CD]
Amazon
Drake
Drake –

Headlines