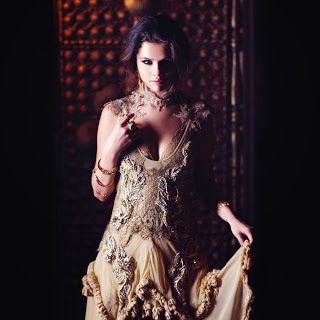 Selena Gomez
fell onstage in Fairfax, Virginia last Thursday during a performance of her hit single,
"Slow Down"
, and video from the show has surfaced.
Gomez and her dancers were jumping up and down during the song, when Selena bounced herself right off the main stage and onto a ramp below.
Gomez continued singing throughout the mishap and returned quickly to her place on stage.
The pop star is on tour promoting her latest album,
"Stars Dance."
The project marks Selena's solo debut; she had previously released three records with her band Selena Gomez & the Scene, which began a hiatus last year.
See also:
Selena Gomez tops the popmusiclife Pop 10
VIDEO: Selena Gomez guests and performs on The Tonight Show with Jay Leno
Selena Gomez releases Birthday video on her birthday
Selena Gomez releases Slow Down video
Selena Gomez tops the popmusiclife Pop 10
VIDEO: Selena Gomez performs at Macy's 4th of July spectacular
Selena Gomez releases Come & Get It remixes
Selena Gomez announces Mom's pregnancy on Mother's Day
Selena Gomez tops the popmusiclife Pop 10
PHOTO: Selena Gomez previews Come & Get It video
VIDEO: Selena Gomez performs Come & Get It on Letterman
VIDEO: Selena Gomez debuts new single on Ryan Seacrest's show
Selena Gomez previews Come & Get It video
Selena Gomez to perform new single at MTV Movie Awards
Selena Gomez & Jimmy Fallon perform Mario Kart Love Song
VIDEO: Selena Gomez laughs about Justin Bieber on Letterman
Selena Gomez streams new song following leak
VIDEO: Selena Gomez – Hit The Lights remix
NEW VIDEO: Selena Gomez – Hit The Lights
VIDEO: Selena Gomez performs at 2011 MTV EMAs
VIDEO: Selena Gomez promotes MTV Europe Music Awards
Justin Bieber joins Selena Gomez in Winnipeg