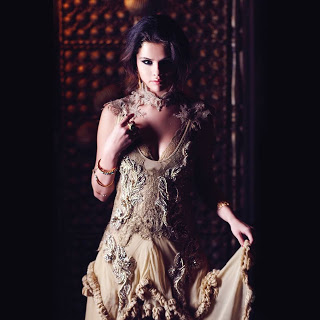 Selena Gomez
has released the video for her new single,
"Slow Down,"
following an online leak late last week.
Produced by
The Cataracs
, the track is from her new album,
"Stars Dance,"
due out in North America on Tuesday.
The record marks Selena's solo debut; she had previously released three records with her
band Selena Gomez & the Scene
, which began a hiatus last year.
"Slow Down"
follows the project's hit lead single,
"Come And Get It,"
which peaked at No. 6 on the Billboard Hot 100.
Gomez will hit the road for the Stars Dance Tour, which kicks off August 14 in Vancouver, BC.
Selena Gomez & the Scene
See also:
Selena Gomez tops the popmusiclife Pop 10
VIDEO: Selena Gomez performs at Macy's 4th of July spectacular
Selena Gomez releases Come & Get It remixes
Selena Gomez announces Mom's pregnancy on Mother's Day
Selena Gomez tops the popmusiclife Pop 10
PHOTO: Selena Gomez previews Come & Get It video
VIDEO: Selena Gomez performs Come & Get It on Letterman
VIDEO: Selena Gomez debuts new single on Ryan Seacrest's show
Selena Gomez previews Come & Get It video
Selena Gomez to perform new single at MTV Movie Awards
Selena Gomez & Jimmy Fallon perform Mario Kart Love Song
VIDEO: Selena Gomez laughs about Justin Bieber on Letterman
Selena Gomez streams new song following leak
VIDEO: Selena Gomez – Hit The Lights remix
NEW VIDEO: Selena Gomez – Hit The Lights
VIDEO: Selena Gomez performs at 2011 MTV EMAs
VIDEO: Selena Gomez promotes MTV Europe Music Awards
Justin Bieber joins Selena Gomez in Winnipeg