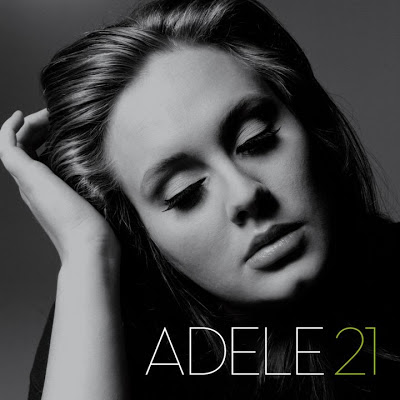 Adele
's
"21"
finished 2012 as the best-selling U.S. album, with more than 4.41 million copies sold during the year.
Billboard
reports that, for the first time since Nielsen SoundScan began tracking music sales in 1991, the same album finished as the nation's best-seller for a second year in a row.
In 2011,
"21"
sold 5.82 million; earlier in 2012, it became the 21st album in the SoundScan era to sell 10 million copies.
"21"
debuted at No. 1 on the Billboard 200 chart in March of 2011; it has yet to leave the list and has never been absent from the weekly top 40.
The year's second-biggest selling album is
Taylor Swift's "Red,"
with 3.11 million. It's the fourth time Swift has had an album ranked among a year's top three sellers. In 2010,
"Speak Now"
was the year's No. 3 set (2.99 million), in 2009
"Fearless"
was No. 1 (3.22 million) and in 2008,
"Fearless"
was No. 3 (2.11 million).
Read more at Billboard
here
.
Top 10 selling albums in the U.S. (2012)
01 – Adele – 21 (4.41 million)
02 – Taylor Swift – Red (3.11 mil)
03 – One Direction – Up All Night (1.62 mil)
04 – Mumford & Sons – Babel (1.46 mil)
05 – One Direction – Take Me Home (1.34 mil)
06 – Justin Bieber – Believe (1.34 mil)
07 – Carrie Underwood – Blown Away (1.2 mil)
08 – Luke Bryan – Tailgates & Tanlines (1.1 mil)
09 – Lionel Richie – Tuskegee (1.07 mil)
10 – Jason Aldean – Night Train (1.02 mil)
Adele
See also:
Adele tops Forbes list of brightest music stars under 30
Adele's 21 hits 10 million in US sales
Adele tops the popmusiclife Pop 10
Adele gives birth to baby boy
Adele premieres new James Bond theme song Skyfall
Adele to premiere James Bond theme song Skyfall this week
Adele denies wedding reports
Adele congratulates British rowers on winning Olympic gold
Adele pregnant with first child
Adele song wakes 7-year old girl from coma
Adele will release new music this year
Adele bumped from top spot on US charts
Adele scores week 23 at top of US charts
Adele song sets digital record
Adele scores longest-running US #1 since Purple Rain
Adele tops UK album charts following Brit Awards
Adele sells 730,000 copies last week to stay at US #1
VIDEO: Adele wins big at Brit Awards
Adele tops the popmusiclife Pop 10
Adele still shocked by Grammy wins, headed into the studio
Adele tops US charts for 20th week
VIDEO: Adele sings a capella version of Rolling In The Deep
VIDEO: Adele on 60 Minutes preview
Adele scores 19th week at US #1
Adele holds on to US #1 for 18th week
Adele confirms Grammy performance
Adele: Longest US #1 album streak in almost 20 years
VIRAL VIDEO: The world covers Adele's Rolling In The Deep
Adele's '21' hits 16th week at top of U.S. charts
Adele defends boyfriend
Adele helps Pop albums outsell Rock in the UK