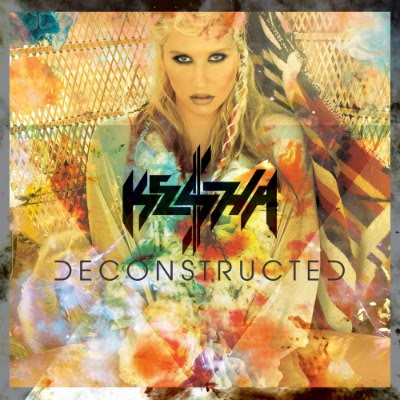 Kesha
has announced the she will be releasing an exclusive acoustic EP entitled
"Deconstructed."
Produced by
Greg Kurstin, "Deconstructed"
will include acoustic versions of 2 tracks from
Kesha
's upcoming sophomore album,
"Warrior"
-
"Die Young"
and
"Supernatural"
- along with
"Blow"
and
"The Harold Song"
off her previous release,
"Animal + Cannibal."
The package will also exclusively feature a cover of
Dolly Parton's
#1 song
"Old Flames Can't Hold A Candle To You"
which was co-written by
Kesha
's mother,
Pebe Sebert
.
"Deconstructed"
will be available exclusively on December 4 at
www.Keshasparty.com
as part of the
"Warrior - Fan Edition"
&
"Warrior - Fan Pack."
Kesha
is previewing the new set with an acoustic version of her new single,
"Die Young"
– hear it below.
"Die Young"
is currently the #1 song at Spotify U.S., #5 on iTunes and was the #1 most added song at Pop and Hot AC radio formats in its first week and is holding strong in the Top 10 at Pop, Top 20 at Hot AC and Rhythm formats and #4 on the Hot 100 Airplay Chart.
The single has sold over 1 million tracks worldwide since it's September release.
Ke$ha
See also:
Kesha releases Die Young video
VIDEO: Kesha performs Die Young on X Factor Australia
Kesha checks in from set of Die Young video shoot
Kesha issues Die Young lyric video
Kesha to release new single next week, album in December
AUDIO: Kesha previews new song
Justin Bieber, Kesha up for PETA Awards
Kesha gets sleazier on new release
VIDEO: Kesha records Humane Society PSA to help street dogs