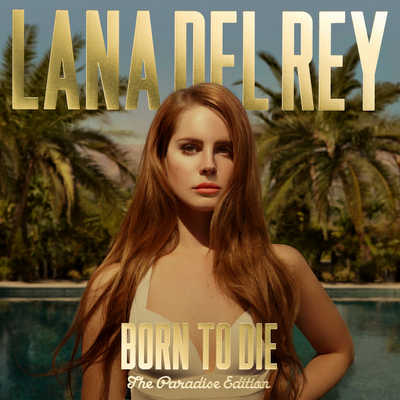 Lana Del Rey
is out promoting her newly-released
"Paradise Edition"
reissue of her
"Born To Die"
album.
The revamped edition of Lana's double platinum album includes 8 new songs, and is available on CD, download, vinyl and as a special box set.
The Deluxe Box set also includes a remix CD, a video DVD, 7" vinyl of
"Blue Velvet"
and four art prints. The iTunes version includes an instant free track,
"Burning Desire."
On Tuesday, Del Rey appeared on BBC 2's "Later…with Jools Holland", where she performed one of the new tracks,
"Ride."
Lana Del Rey
See also:
VIDEO: Lana Del Rey – Bel Air
Lana Del Rey tops the popmusiclife Pop 10 for 2nd week
Lana Del Rey releases Ride from Born To Die album reissue
Lana Del Rey tops the popmusiclife Pop 10
Lana Del Rey releases Blue Velvet video
Lana Del Rey covers Blue Velvet
Lana Del Rey featured in new H&M commercial
Lana Del Rey is the new face of Jaguar
Two more unreleased songs by Lana Del Rey surface online
Four unreleased songs by Lana Del Rey surface online
Courtney Love snaps over Lana Del Rey's Nirvana cover
Lana Del Rey to reissue Born To Die with bonus tracks
VIDEO: Boy George covers Lana Del Rey's Video Games
Lana Del Rey is the new face of H&M
VIDEO: Lana Del Rey – National Anthem
VIDEO: Lana Del Rey performs on UK's The Voice
VIDEO: Lana Del Rey – Carmen