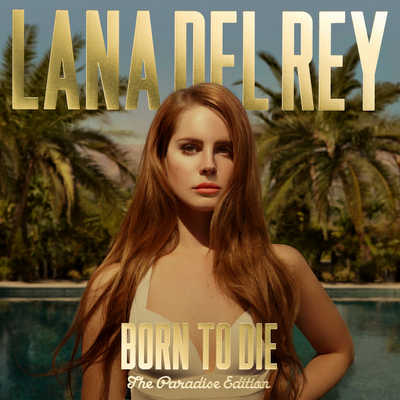 Lana Del Rey
will release
"Born To Die: The Paradise Edition,"
on Monday, November 12 (UK) / Tuesday, November 13 (North America).
To help promote the launch, Del Rey has released a video for the track,
"Bel Air."
The singer-songwriter posted the video to YouTube with a note teasing an upcoming film project called
"Tropico,"
which she hinted is "coming next year."
A a revamped edition of Lana's double platinum album,
"Born To Die: The Paradise Edition"
will be available on CD, download, vinyl and as a special box set. All formats include 8 brand new songs, including "Ride."
The Deluxe Box set also includes a remix CD, a video DVD, 7" vinyl of
"Blue Velvet"
and four art prints. The iTunes version includes an instant free track,
"Burning Desire."
Del Rey has also recently been named the face of the new Jaguar F-Type car, H+M fashion and has had the rare accolade of a Mulberry bag named after her.
Lana is currently planning a worldwide tour for 2013.
Lana Del Rey
See also:
Lana Del Rey tops the popmusiclife Pop 10 for 2nd week
Lana Del Rey releases Ride from Born To Die album reissue
Lana Del Rey tops the popmusiclife Pop 10
Lana Del Rey releases Blue Velvet video
Lana Del Rey covers Blue Velvet
Lana Del Rey featured in new H&M commercial
Lana Del Rey is the new face of Jaguar
Two more unreleased songs by Lana Del Rey surface online
Four unreleased songs by Lana Del Rey surface online
Courtney Love snaps over Lana Del Rey's Nirvana cover
Lana Del Rey to reissue Born To Die with bonus tracks
VIDEO: Boy George covers Lana Del Rey's Video Games
Lana Del Rey is the new face of H&M
VIDEO: Lana Del Rey – National Anthem
VIDEO: Lana Del Rey performs on UK's The Voice
VIDEO: Lana Del Rey – Carmen