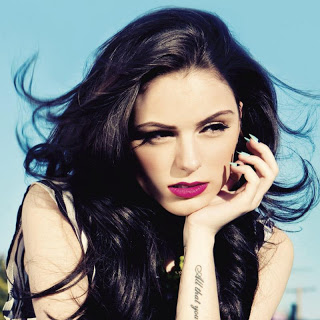 UK pop star
Cher Lloyd
has released a video for her latest single,
"With Ur Love."
Issued on Valentine's Day, the track is from Lloyd's debut album,
"Sticks & Stones,"
which was released last year.
The new version of the video is different than one she released in the UK when the song was released as a single there last year.
Lloyd has already begun working on her second album.
"It's going very well,"
she says, reports
MTV UK
.
"I'm going in every single day with different producers trying things out. It's kinda crazy. You kind of look back at the people you're working with and are like, 'Wow, I'm working with some pretty amazing people'."
Talking more about the team she is working with, she continued:
"I'm friendly with Max Martin. He's so great and his whole team is amazing. That's the team I've been working with. I've been writing because I want this album to be me. It's not always right to just have a song given to you."
See also:
VIDEO: Cher Lloyd performs Oath on NBC's Today Show
VIDEO: Cher Lloyd - Oath ft. Becky G
Cher Lloyd performs on Dancing With The Stars
Cher Lloyd performs Want U Back on Ellen