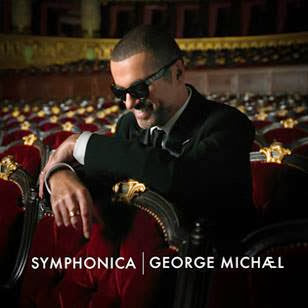 George Michael
has revealed the song list for his forthcoming new album,
"Symphonica."
Due March 17 (March 18 in North America), the project was recorded during his tour of the same name back in 2011-12 and will feature covers of classic tracks.
"Symphonica" was co-produced by
Phil Ramone
and Michael; Ramone died of a brain aneurysm in March 2013.
The project will be released as a standard 15-track CD, digital download and pure audio Blu-Ray, as well as a hardback deluxe 18-track CD edition.
The set will feature covers of the
Roberta Flack
classic
"The First Time Ever I Saw Your Face"
,
Terence Trent D'Arby
's
"Let Her Down Easy"
and
Elton John
's
"Idol."
Standard Edition Tracklisting:
01. Through (Live)
02. My Baby Just Cares For Me (Live)
03. A Different Corner (Live)
04. Praying For Time (Live)
05. Let Her Down Easy (Live)
06. The First Time Ever I Saw Your Face (Live)
07. Feeling Good (Live)
08. John and Elvis Are Dead (Live)
09. One More Try (Live)
10. Cowboys and Angels (Live)
11. Idol (Live)
12. Brother Can You Spare a Dime (Live)
13. Wild is the Wind (Live)
14. You've Changed (Live)
15. I Remember You (Live)
Deluxe Edition Tracklisting:
01. Through (Live)
02. My Baby Just Cares For Me (Live)
03. A Different Corner (Live)
04. Praying For Time (Live)
05. Let Her Down Easy (Live)
06. The First Time Ever I Saw Your Face (Live)
07. Feeling Good (Live)
08. John and Elvis Are Dead (Live)
09. Roxanne (Live)
10. One More Try (Live)
11. Going To a Town (Live)
12. Cowboys and Angels (Live)
13. Idol (Live)
14. Brother Can You Spare a Dime (Live)
15. You Have Been Loved (Live)
16. Wild Is the Wind (Live)
17. You've Changed (Live)
18. I Remember You (Live)
See also:
George Michael to release new album