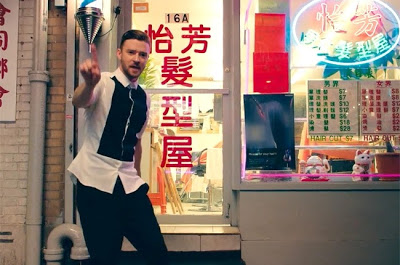 Justin Timberlake
has released the video for
"Take Back The Night"
, the lead track from his forthcoming album,
"The 20/20 Experience - 2 of 2."
Due September 30, the album is the companion to
"The 20/20 Experience"
, which was released in March.
That project debut at No. 1 on the Billboard 200 chart, with Justin scoring his best sales week ever with 968,000 copies, according to Nielsen SoundScan.
Timberlake is currently on the road with
Jay Z
on the "Legends Of Summer" tour, which kicked off recently in Toronto; dates wrap up August 16 in Miami.
Justin Timberlake
See also:
Justin Timberlake leads MTV Video Music Awards nominees
Justin Timberlake releases spicy Tunnel Vision video
Justin Timberlake reveals 20/20 Experience Vol. 2 release date
VIDEO: Justin Timberlake guests & performs Mirrors on Ellen
Justin Timberlake spends 2nd week atop US charts
Justin Timberlake debuts atop Billboard 200 album chart
Justin Timberlake expected to debut at US No. 1 this week
Justin Timberlake tops the popmusiclife Pop 10 for 2nd week
Justin Timberlake releases video for Mirrors
Justin Timberlake to release The 20/20 Experience Volume 2 this fall
Justin Timberlake & Jimmy Fallon deliver History Of Rap part 4
Justin Timberlake debuts new song on night 3 of Jimmy Fallon
Justin Timberlake to launch new album with TV special
VIDEO: Justin Timberlake goes barbershop quartet on Jimmy Fallon
VIDEO: Justin Timberlake guests and performs on Jimmy Fallon
Watch Justin Timberlake's Saturday Night Live promos
Justin Timberlake releases epic new song, Mirrors
VIDEO: Justin Timberlake performs at the Grammys
Justin Timberlake partners with Bud Light Platinum
Justin Timberlake to perform at Grammys
Justin Timberlake releases Suit & Tie lyric video
Justin Timberlake's live return set for Super Bowl weekend
Justin Timberlake: Suit & Tie expecting big opening sales week