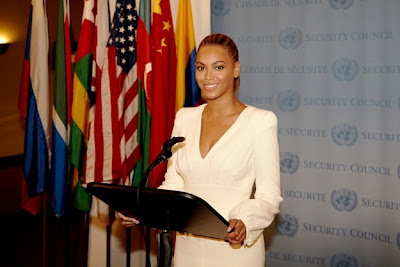 Beyonce
appeared at the United Nations on Friday, and she is sharing photos of her visit.
The pop star was on hand to film her performance of
"I Was Here"
as part of a promotion for
World Humanitarian Day
on August 19.
Filmed in the UN General Assembly Hall in New York in front of a live audience, the video of
Beyonce
's appearance will be released globally Sunday (19) to mark the international day.
Beyonce
and songwriter
Diane Warren
are donating the video to the campaign.
Warren was on hand for the UN visit, tweeting
"WOW WOW WOW!!!!!!! Beyonce killed it at the UN!!! #IWASHEREWHD2012"
and later adding
"Tonite was one of the best experiences ever. #WHD2012IWASHERE"
Beyonce
has teamed up with the UN and humanitarian aid organizations to help launching a global campaign to shine a spotlight on humanitarian work and encourage people around the world to get involved by doing something good for others.
To learn more, visit
www.whd-iwashere.org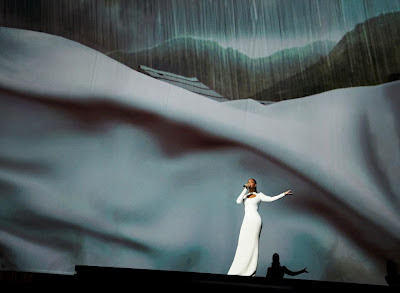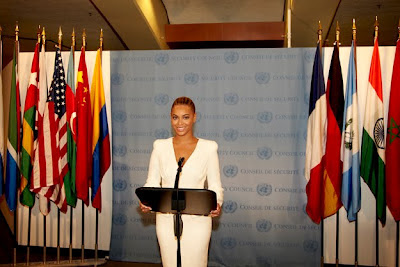 See also:
Beyonce teams with United Nations for World Humanitarian Day
VIDEO: Beyonce praises First Lady in re-election campaign video
Beyonce, Pitbull & Steven Tyler cast in new animated film
Beyonce to perform over Memorial Day weekend
Beyonce to star in film directed by Glee creator
Beyonce working on two albums for 2012
First pictures of Beyonce's baby Blue Ivy surface
Beyonce announces remix contest
Jay Z and Blue Ivy Carter top the popmusiclife Pop 10
Blue Ivy Carter youngest person ever to hit Billboard charts
AUDIO: Jay-Z releases new song featuring Blue Ivy Carter
Beyoncé's baby shares name with event planning company
Beyoncé gives birth to baby girl
Beyonce tops the popmusiclife Pop 10
Tiana-May Carter is rumored name for Beyonce's baby girl
Beyonce shares her Top 10 songs of 2011
VIDEO: Watch Beyonce's tribute to Michael Jackson
VIDEO: Beyonce - I Care